LBS
OPEN DAY
Concert

Sunday 20th January 2019 ... 10am – 2pm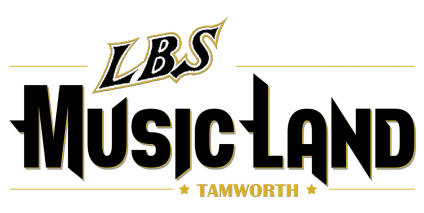 348 Whitehouse Lane, KINGSWOOD, TAMWORTH


The Tamworth CM Festival opening event for LBS Music is one of the best value tickets in town during the festival. The LBS Studio Open Day Concert always features over 30 classic country recording stars in an action packed, non-stop concert from 10am on the first Sunday of the festival.
The concert will be hosted in Butlers again this year and most of the LBS Team and special guests will present their own brand of music on the main stage, backed by Lindsay Butler and The Butler Showband.
The best of the best in Australian classic country and bush ballads, will appear with the greatest new talents, taking the stage alongside the legends of the industry once again.

LBS Artists;
Shaza Leigh, Ashley Cook, Lynette Guest
Greg Bain, Rachel Jillett, Rachel Summerell
Peggy Gilchrist, Emma Jene, John Lecner
Ann Penman, Bill Murray, Graham Pearson
Anthony Baxter, Michelle Russell
Kimberley Gold

Special guests include;
Dianne Lindsay & Peter Simpson;
Drover Music star Melissa Bajric


associated label recording artist;
Becci Nethery & Greg Williams (Advance Music)

The LBS Country Collection always unearths wonderful new talent & special guests, this year include:
Chris Strohfeld, Lorena Quinlivan, Marg Graham
Kate Daniel, Mike Neboraczek, Ken Coverdale

Surprise guests are always a welcome feature of the open day and this year several will be popping in to perform and catch up with fellow artists and fans.

Gates open at 9am for The LBS Open Day Concert with full catering for breakfast, morning tea and lunch.


LBS MusicLand CD SHOP will be open for the duration of the event with hundreds of traditional country albums for sale. All artists featured on the concert will have product available.


The LBS MusicLand Stage has been purpose built for big concert presentations. Patrons bring their own chairs and sit under the trees in the gardens of The Butlers back yard. The overall venue will bring back many memories for those patrons who enjoyed the early days, out in the country, at their Moonbi Complex.





Book tickets: 0412 605488 | Adult $25
Pre-purchased LBS Members ticket $20!