#DVD Production #Cover Art & Graphic Design #Social Media Setup #Photography

DVD Production
ButlerGilchrist Productions was founded by Shaza Leigh Butler & Peg Gilchrist primarily to specialize in
DVD productions and country film clips for Australian Country Music Artists and Labels.

ButlerGilchrist Productions is the first specialist production company based in
Australia's Country Music Capital - Tamworth

ButlerGilchrist Productions are dedicated to providing quality clips at affordable prices.

ButlerGilchrist Productions have been commissioned by The LBS Music Group
to produce several commercial DVD's for LBS Artists.

* Services include: filming, editing, graphic design, pressing & packaging!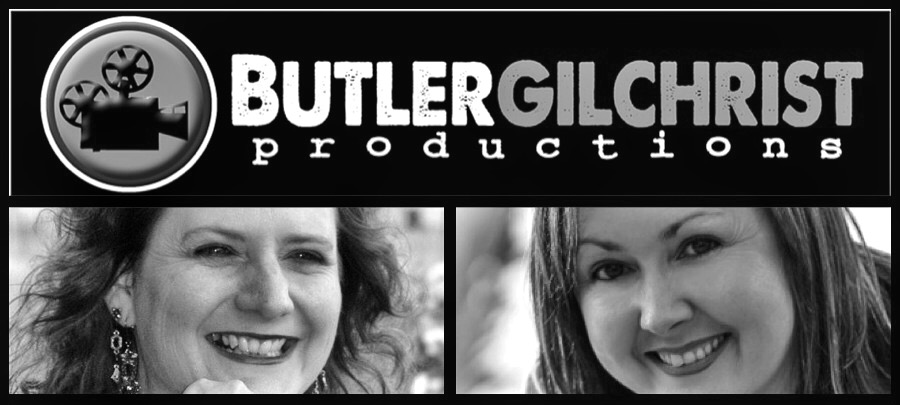 Peggy Gilchrist P: 0400 559 555 & Shaza Leigh Butler P: 0412 605 488


(c) ButlerGilchrist DVD CATALOGUE .... To order ring LBS Distribution - 07 5562 1292


1.

Shaza Leigh &
Lindsay Butler

'At Home'
# BGP001

2012


With Ashley Cook
& Peggy Gilchrist

Living The Dream
A Thousand Reasons
The Rose
Winter Winds
Danny Boy
Happy Whistler
Ku-Ring-Gai-Chase
Tennessee Waltz
Sometimes
How Lucky I Am
Before I Go
Whispering
A Bushman's Life
Cane Cutters Cordial
Words
Beyond Vision
Mad Hatter

30.00

REVIEW CELEBRITE-NEWS / September 2012 / Editor: ... 'The first DVD in a series of releases is Shaza Leigh & Lindsay Butler 'AT HOME' featuring members of their touring show including Peggy Gilchrist and leading bush balladeer Ashley Cook. This release includes 17 professionally recorded sound tracks with visual footage captured all around Australia including the Butlers various homes, friend's places, favourite camps and destinations throughout the country. Also included was a slideshow assembled for Lindsay's 70th Birthday celebrations. It is a timeline of 'The Guitar Man', 'The Man' and 'The Legend', an extraordinary pictorial of this guitar legends life! The other standout contribution from Lindsay is Winter Winds and his spoken tribute to three men he has admired, Shorty Ranger, Slim Dusty and Barry Thornton. Shaza Leigh is a natural in front of the camera from the tongue in cheek, Living The Dream, to the insightful A Thousand Reasons, her soulful version of The Rose and her tribute to (& starring) her late grandmother on Sometimes. Peggy's bubbly personality cuts through on Danny Boy and Tennessee Waltz and Ashley's smile shines bright as a beacon on two of his big songs Cane Cutters Cordial and A Bushman's Life. The team delivered a beautifully crafted DVD that every country music fan should include in their collection.'

2.

Ashley Cook

'Under
Queensland Skies'
# BGP002

2013


With Kimberley Cook

Highways of the Great Outback
I'm A Dragline
Love You Ten Feet Tall
Bulls, Buckles, Beer
Another Day Another Load
Buddy & Grace
Battle With The Roan
Bushman's Life
Wild River
My Grandad Ploughed The Paddock with the
Clydesdales (Kimberley Cook)
Ride Ringer Ride
Legend Of Three Moon Creek

30.00

REVIEW CAPITAL NEWS /August 2013 / Garry Coxhead: ... 'This is a colossal DVD release from Ashley Cook that deserves to be in the collection of all Bush Ballad/Australiana fans. Firstly, a great selection of tracks, kicking off with a Buddy Williams gem Wild River, the DVD also includes Ashley's tribute to Buddy and Grace. Other titles include Bulls, Buckles, Beer, Highways of the Great Outback, I'm A Dragline, The Legend of Three Moon Creek, My Grandad Ploughed The Paddocks With The Clydesdales and Stan Coster's classic Battle With The Roan. These titles illustrate the wide selection of Australian life covered. Secondly, there is some fantastic footage of the Australian bush to help paint the picture of the songs. Thirdly, it is obvious that Ashley Cook loves singing and sharing these songs with his many fans and that this DVD has the potential to pick him up many new ones. In a day and age where we are inundated with overseas culture, Ashley's new DVD is a breath of fresh air.'


3.

Shaza Leigh

'Golden Jubilee'
# BGP003

2017



With Lindsay Butler
Peggy Gilchrist
Ashley Cook
Greg Bain
Rachel Jillett
Emma Jene
Fletcher Morley
Lindsay Waddington
Mystic Eclipse
Brian Letton
& Special Guests


North Queensland Skies (Shaza Leigh)
Desert Dreaming (Lindsay Butler)
Whitsunday Paradise (Lindsay & Waddo)
The Journey (Shaza Leigh)
Daydream Island (Peggy Gilchrist)
The Namoi Flows (Lindsay Butler)
Walking By My Side (Shaza Leigh)
Call Of Kakadu (Peggy Gilchrist)
Peg's Polka (Peggy Gilchrist)
I'm Not Sorry (Shaza Leigh)
Let Him Down Easy (Shaza Leigh)
Just A Dream Away (Shaza Leigh)
Crossroads (Shaza Leigh)
Hail Australia (Shaza Leigh)
Pictures of Australia (Ashley Cook)
Do You Remember (Emma Jene)
The Passing of Time (Fletcher Morley)
Christmas With Jesus Christ (Rachel Jillett)
One Of A Kind (Greg Bain)
Farmhouse By The Sea (Shaza Leigh)
It's So Easy (Mystic Eclipse)
Augusta's Love (Peggy Gilchrist)
The Battered Billy Tin (Brian Letton)
Spirit of Australia (Shaza Leigh)
Lachlan's River Lullaby (Lindsay Butler)
Rainy Day Blues (Shaza Leigh)
Cool Change (Lindsay Waddington)
You'll Never Know (Shaza Leigh)
Missing You (Shaza Leigh)
Tamworth Express (Peggy Gilchrist)
Just My Way Of Life (Shaza Leigh)
You Must Not Quit (Shaza Leigh)

30.00
Cover Art & Graphic Design
ButlerGilchrist Productions managing partners have nearly 30 years experience in CD cover design;
the natural progression was to expand into Graphic design and complete artwork in house.

ButlerGilchrist Productions are committed to providing quality covers at affordable prices.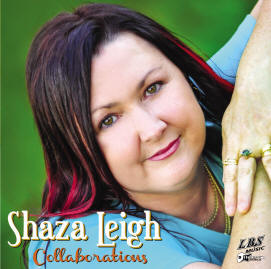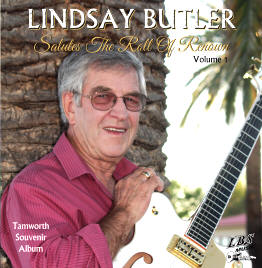 Social Media Setup
ButlerGilchrist Productions managing partners have set up social media networks for various clients and are
formalizing this experience and providing a professional service in the future marketing field of social media.

ButlerGilchrist Productions are committed to providing quality social media marketing at affordable prices.
Client Accounts:
Tamworth 88.9fm LBS Music Australia Australian Country Music Network ACMN Clan Johnston/e Australia
Shaza Leigh Peggy Gilchrist Lindsay Butler Lachlan Butler Emma Jene Mystic Eclipse John Lecner
Spirit of Australia
Photography
ButlerGilchrist Productions managing partners have over 30 years experience as photographers
specializing in artist portraits for album covers and publicity photos.

ButlerGilchrist Productions managing partners travel Australia extensively and
capture amazing images of our Australian landscapes.

ButlerGilchrist candids and tour shots are featured on shazaleigh's tumblr tour blog:



ButlerGilchrist Productions Official Website (c) 2013 - All rights reserved