LBS CD SALES
LBS Music eStore - Digital
LBS CD Warehouse - Retail
LBS Distribution - Wholesale
LBS Catalogue - All CD's

LINDSAY BUTLER STUDIOS
LBS Tamworth Studio
LBS Kingswood Studio
LBS Mobile Studio
Tamworth Recording Suite

SUPPORT SERVICES
Musicorp Mastering
LBS Music Channel
LBS Country Collection
LBS PhotoGraphics
LBS Print & Press
ButlerGilchrist Productions

RECORD LABELS
LBS Music
Pindaroo Music
Advance Music
Matilda Music

MAJOR EVENTS
LBS Open Day Concert
LBS Super Concerts
LBS Tour Dates
Traditional CM Awards
Aust CM Wall of Honour
Aust CM Dedication Award
Tamworth CM Festival (LBS)

<![if !vml]>
<![endif]>
KINGSWOOD
The Kingswood complex, 27 acres positioned on the slopes of Whitehouse Lane, on the outskirts of Tamworth Australia's country music capital, boasts tranquil surroundings only minutes from the city.

This property was secured by 'The Butlers' in 2018 to commemorate their partnership - '25th Anniversary' of the LBS Music Group.

This new complex will be head office for the LBS Music Group.

The Butlers have big plans for the future of the "LBS MUSICLAND" site including their new camping facility, officially opened during the 2018 Tamworth Country Music Festival.
Any person becoming an LBS Country Club Member will be entitled to a campsite during the festival. LBS PLATINUM PASS holders pay only $100 for two (2) LBS concert tickets, membership and camping at "LBS MUSICLAND" for 10 days, during the festival period.
(Only Self-Contained sites available)

The Butlers will also host guests (members) throughout the year for farm stays at LBS MUSICLAND. Donations to LBS Music will improve the facilities for all to enjoy into the future.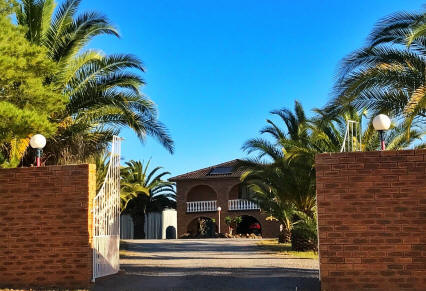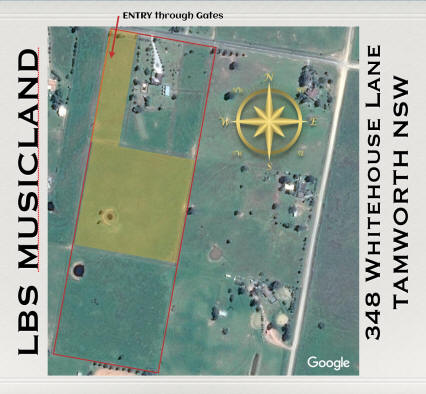 LINDSAY
BUTLER
STUDIOS
TAMWORTH
KINGSWOOD
MOBILE
GOLD COAST
MOONBI
The
Kingswood
Studio
is a full
digital facility
OPENED
2018
CONTACT:

Producer/Engineer
Lindsay Butler

Phone: 02 6762 1104
Mobile: 0412 605 488