LBS CD SALES
LBS Music eStore - Digital
LBS CD Warehouse - Retail
LBS Distribution - Wholesale
LBS Catalogue - All CD's

LINDSAY BUTLER STUDIOS
LBS Tamworth Studio
LBS Kingswood Studio
LBS Mobile Studio
Tamworth Recording Suite

SUPPORT SERVICES
Musicorp Mastering
LBS Music Channel
LBS Country Collection
LBS PhotoGraphics
LBS Print & Press
ButlerGilchrist Productions

RECORD LABELS
LBS Music
Pindaroo Music
Advance Music
Matilda Music

MAJOR EVENTS
LBS Open Day Concert
LBS Super Concerts
LBS Tour Dates
Traditional CM Awards
Aust CM Wall of Honour
Aust CM Dedication Award
Tamworth CM Festival (LBS)

<![if !vml]>
<![endif]>
TAMWORTH
The Tamworth operation, situated on the New England Highway in Australia's country music capital, this studio is the figure head of Lindsay Butler Studios & the LBS Complex.

The studios many features include 4 sound proof recording areas, TV lounge, awards lounge, complete with kitchen and dining facilities. Most importantly it features the latest digital technology in the control room.

The hidden treasure is the 160 seat boutique auditorium BUTLERS with installed sound system, stage dressing and lighting to accommodate live concerts and recordings, album launches, DVD shoots etc. During the festival it hosts many LBS shows including the LBS Studio Open Day Concert.

It also displays the Australian Country Music Wall of Honour, paying tribute to artists making a contribution to the recording industry.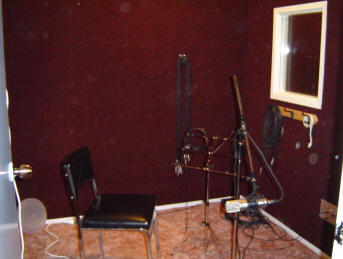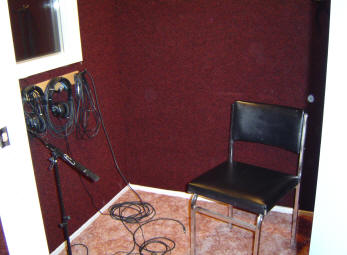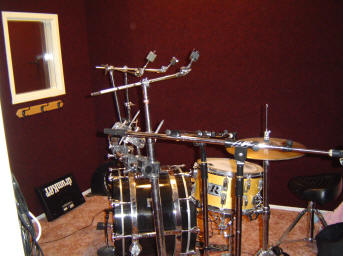 LINDSAY
BUTLER
STUDIOS

TAMWORTH
GOLD COAST
MOONBI
MOBILE
The
Tamworth
studio
is a full
digital facility
OPENED
2002
Tamworth
Control
Room
Tamworth
Studio

view to
3 Booths
Tamworth
Studio

view into
Control Room
Tamworth
Studio

Booth
1
Tamworth
Studio

Booth
2
Tamworth
Studio

Booth
3
CONTACT:

Producer/Engineer
Lindsay Butler

Phone: 02 6762 1104
Mobile: 0412 605 488